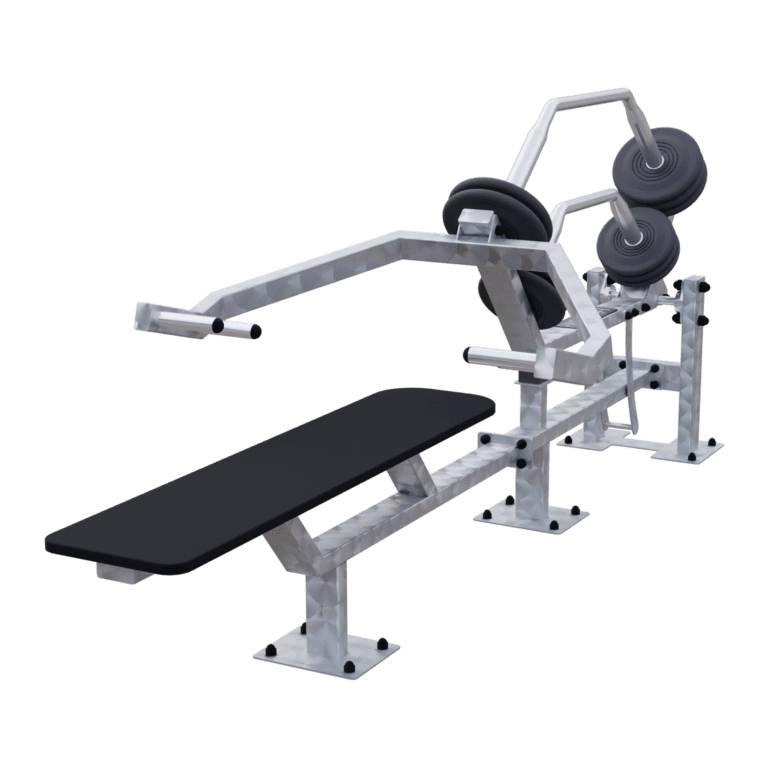 A IVE Bench Press device develops chest, triceps, and forearms muscles.
IVE are recreational devices for outdoor training for every age group and every user level – from
teenagers, through adults and seniors, to professionals.
IVE devices have an innovative solution of load regulation, thanks to which adjusting the weight
to your training capabilities is extremely simple, fast, and safe.
CHEST / TRICEPS / FOREARMS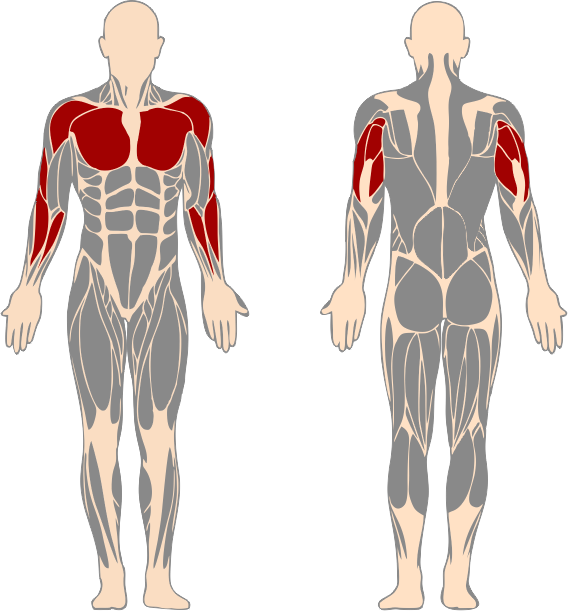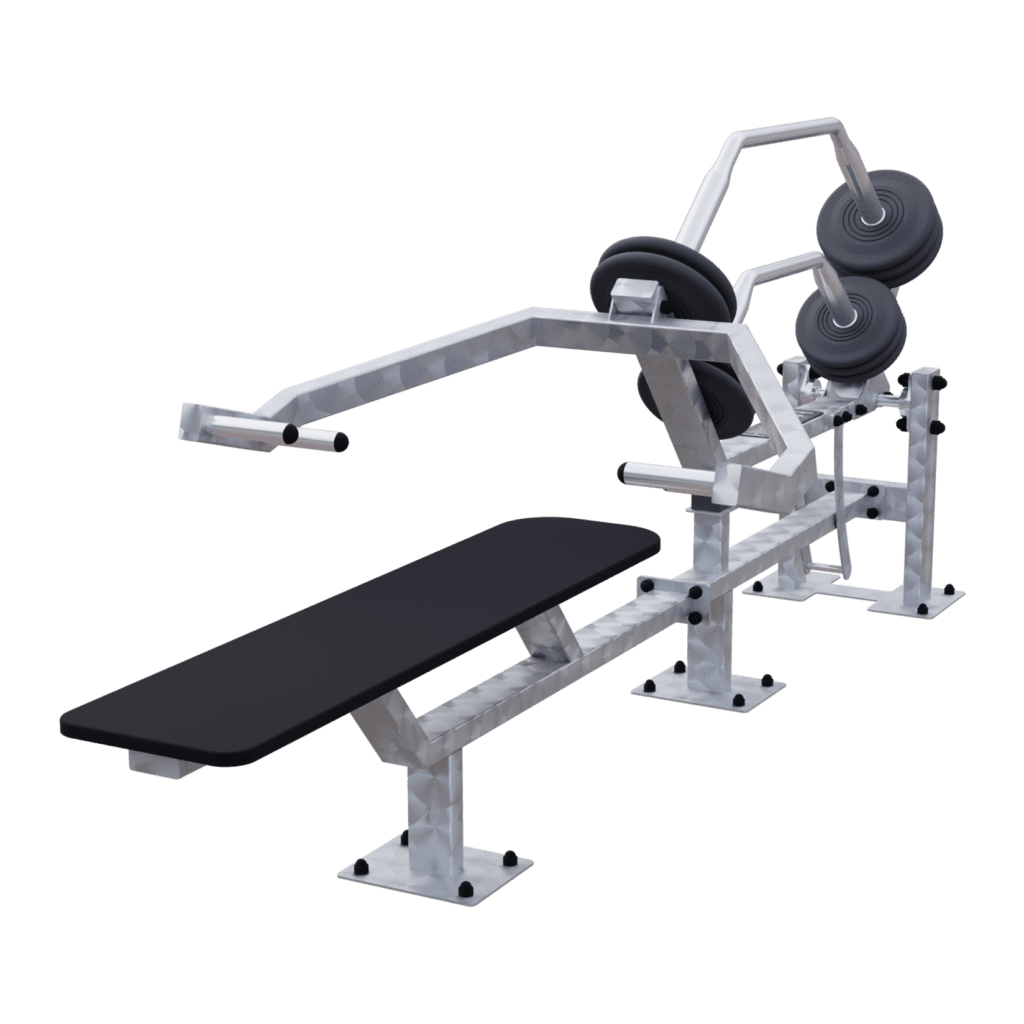 BRUSHED FINISH
STAINLESS STEEL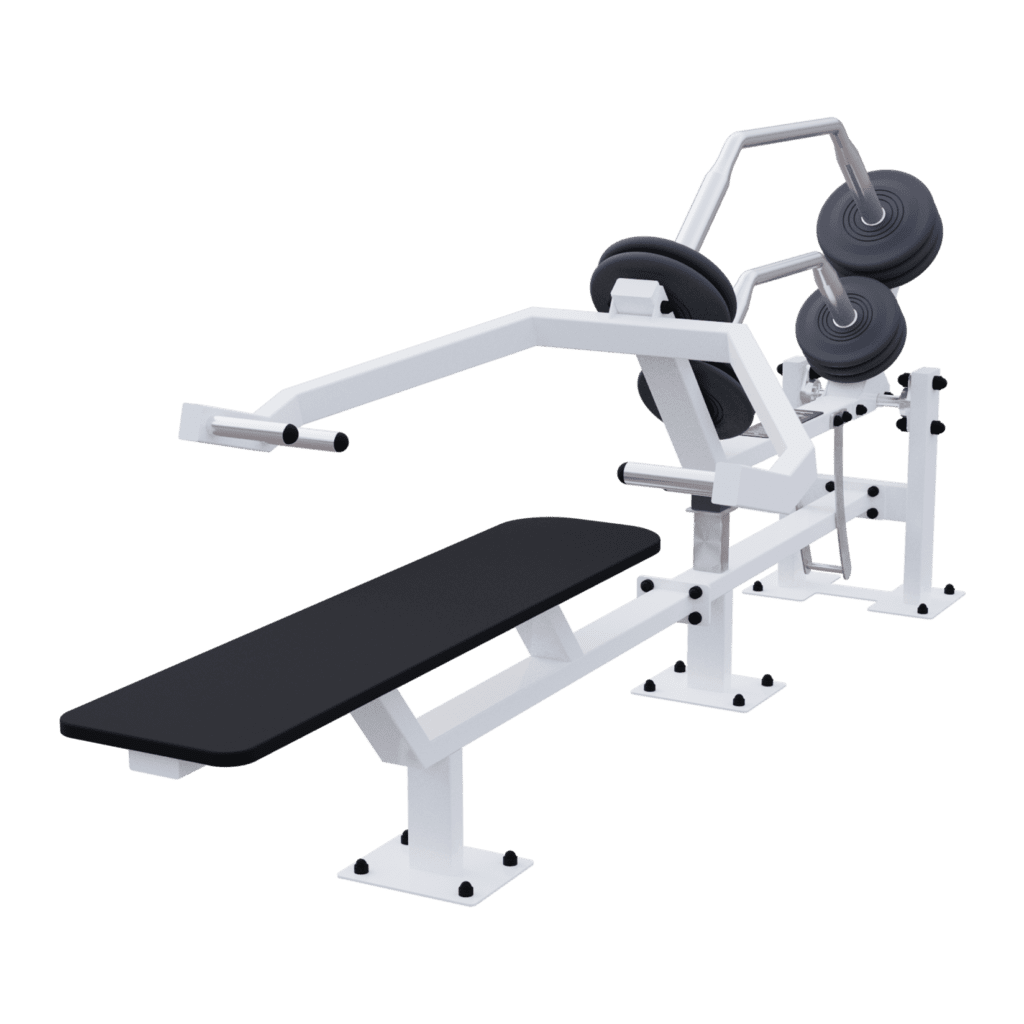 HAMMERED
WHITE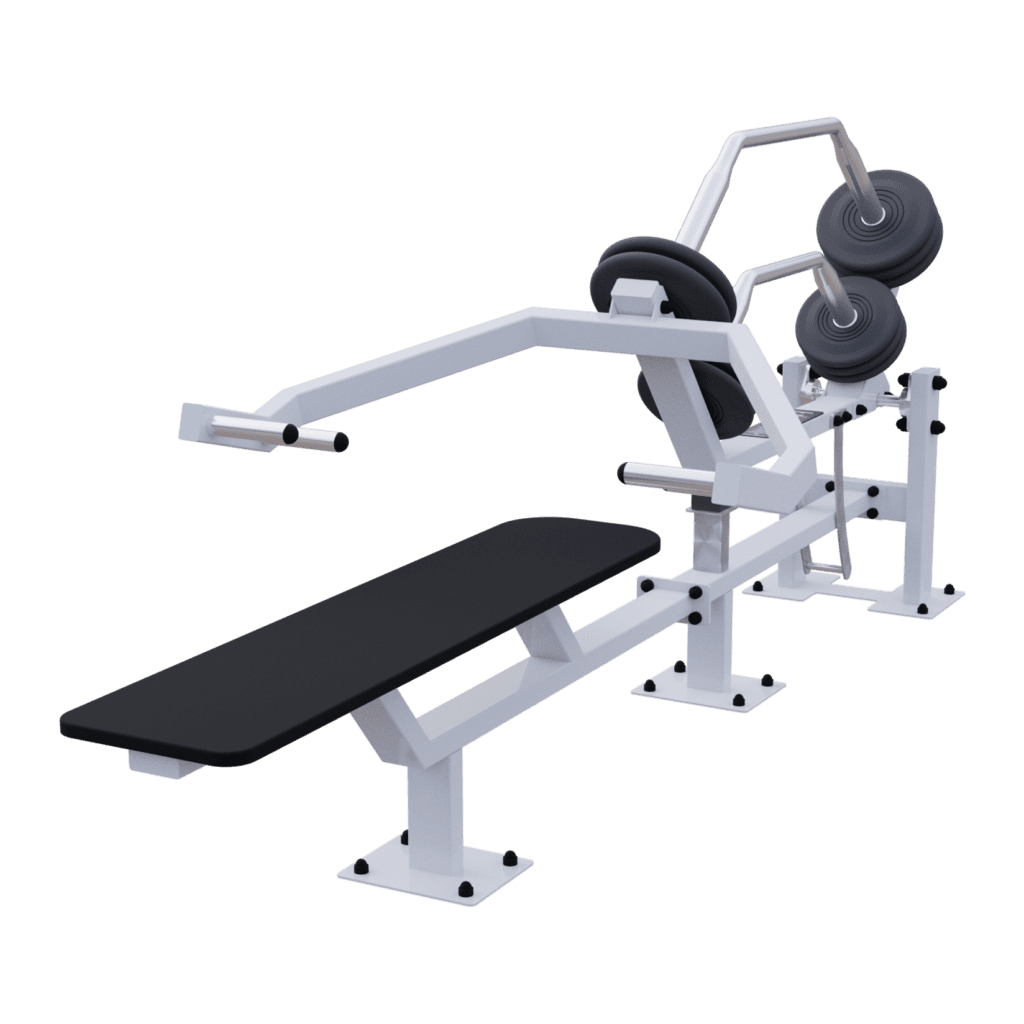 HAMMERED
SILVER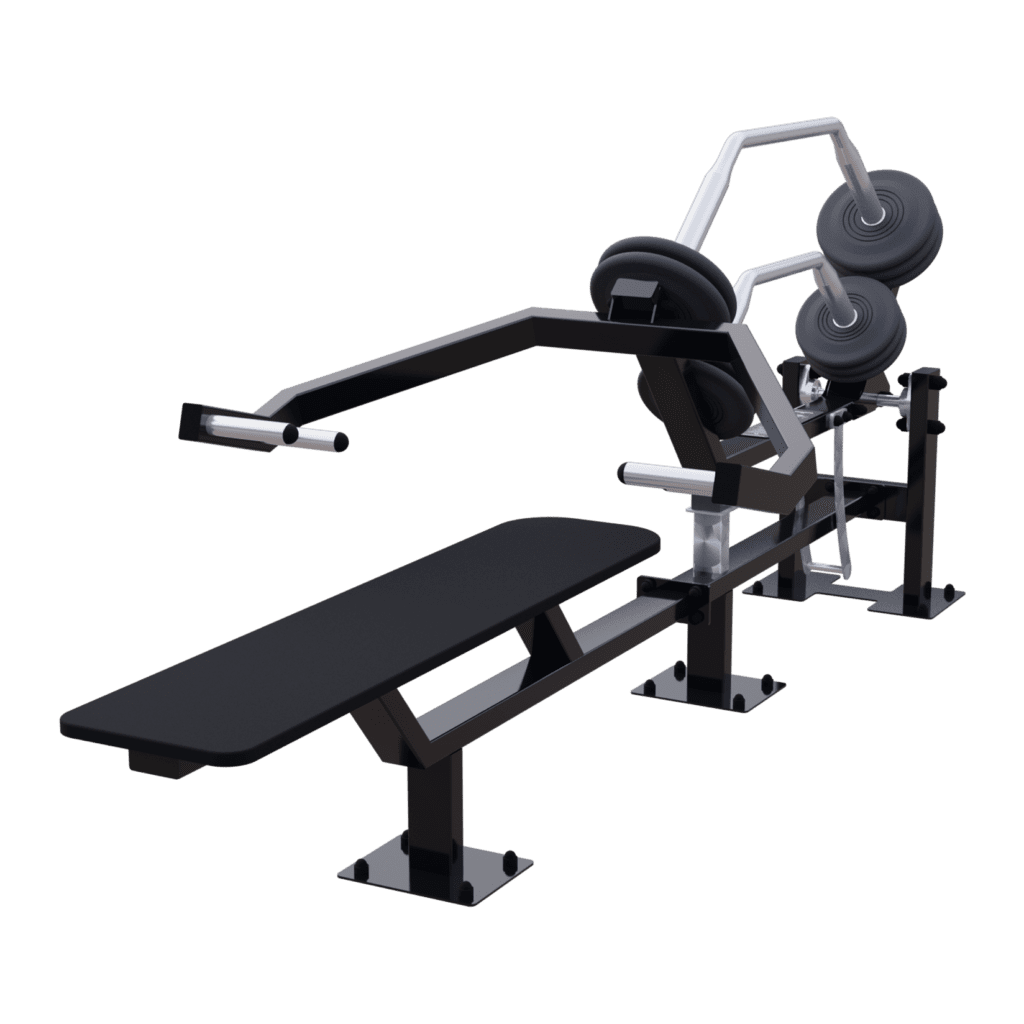 HAMMERED
BLACK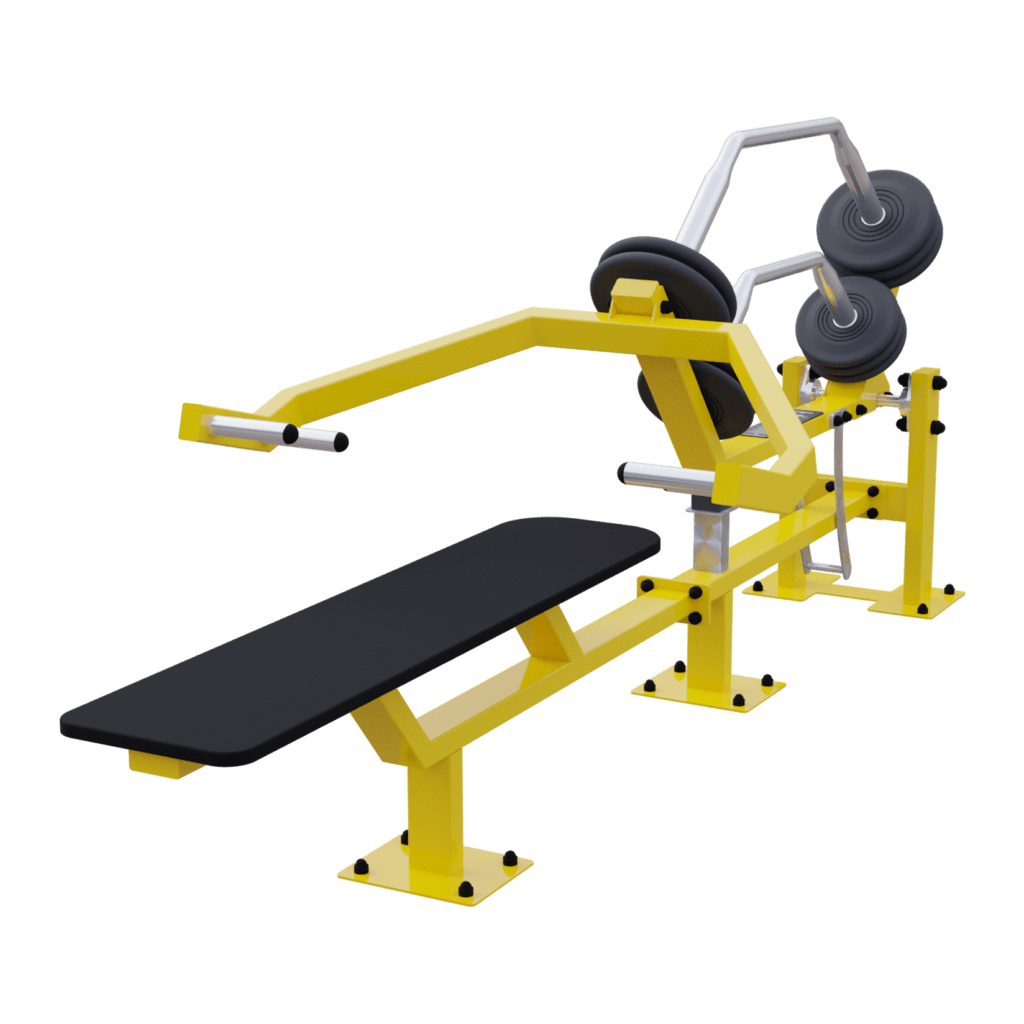 RAL 1023
TRAFFIC YELLOW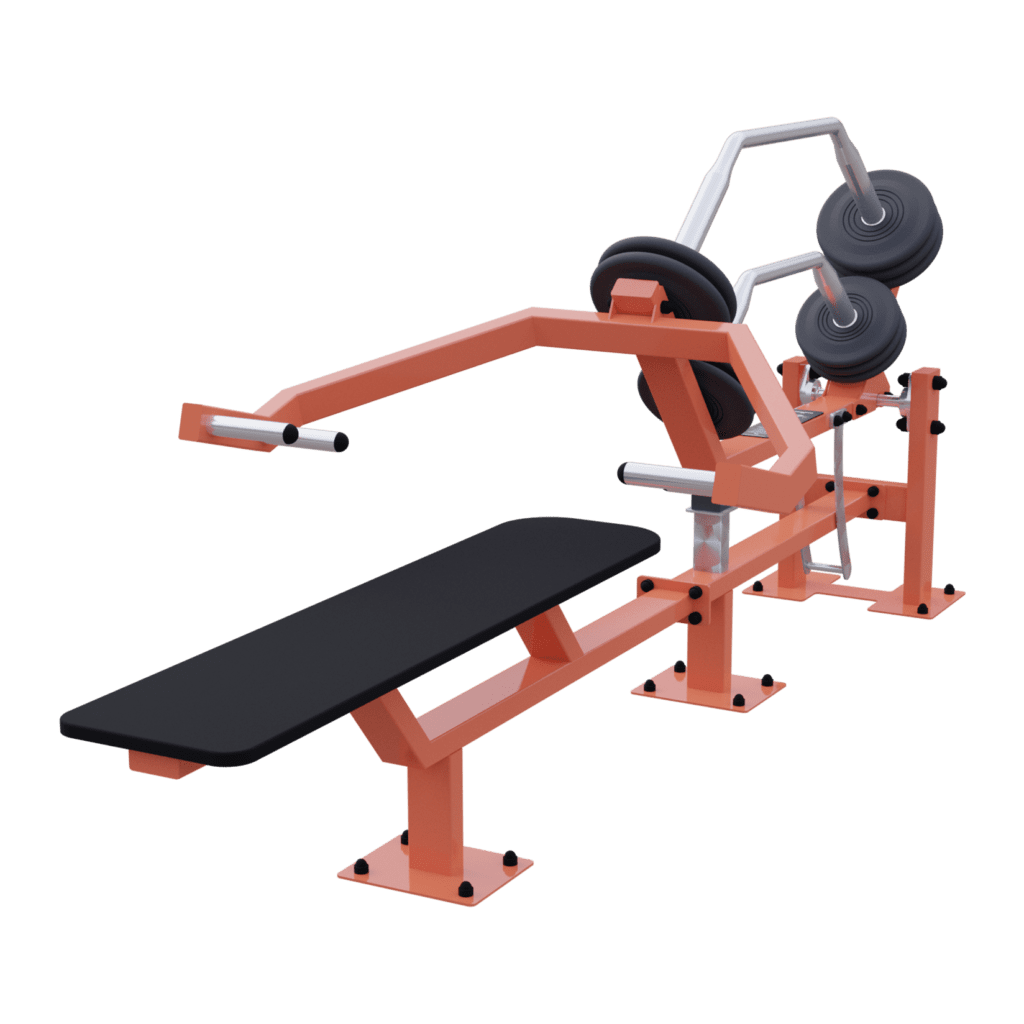 RAL 2004
PURE ORANGE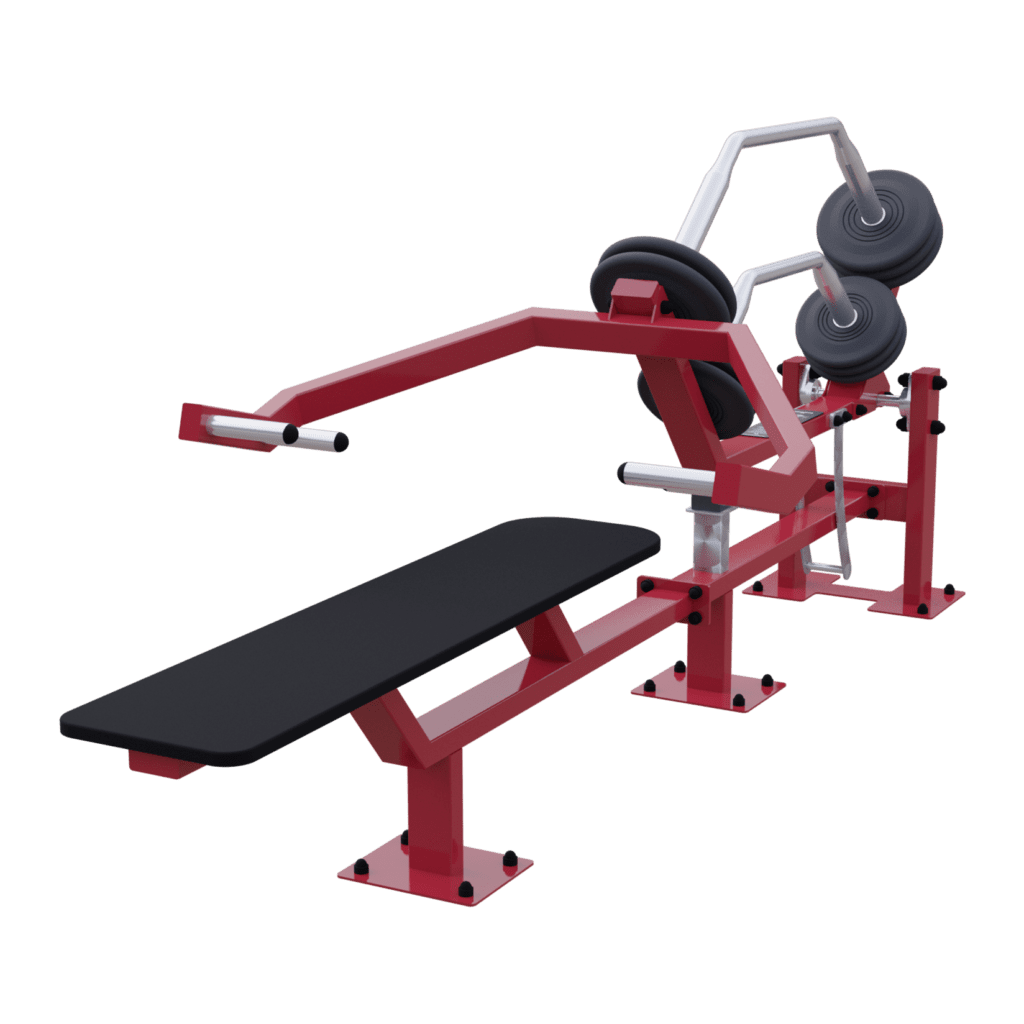 RAL 3003
RUBY RED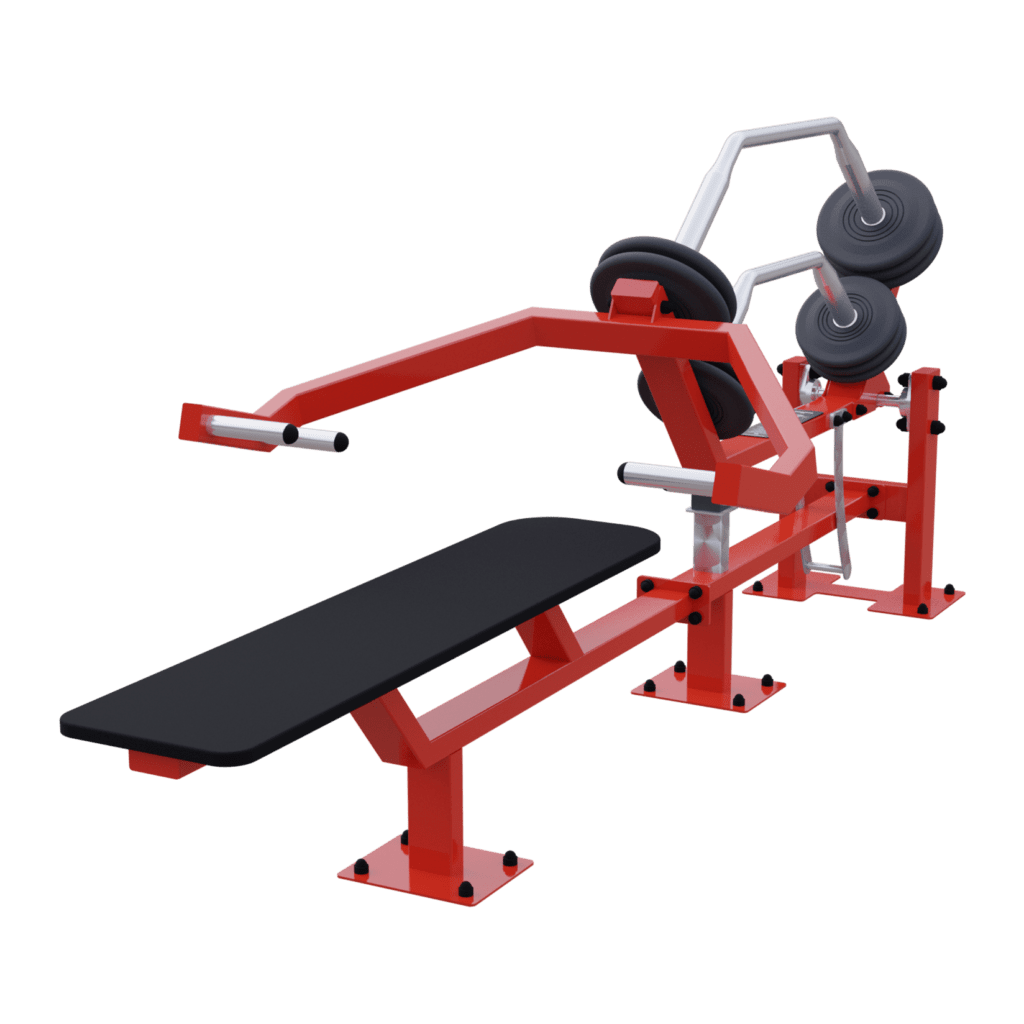 RAL 3020
TRAFFIC RED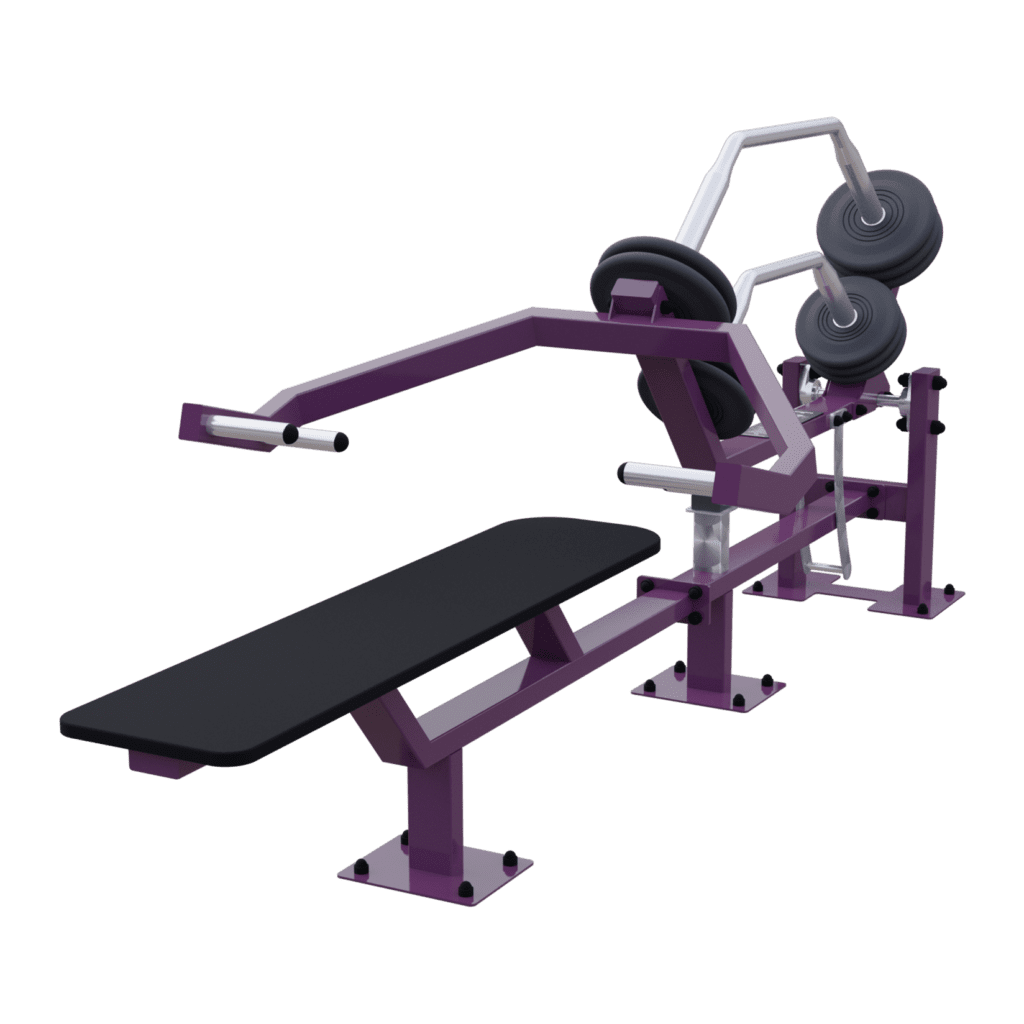 RAL 4007
PURPLE VIOLET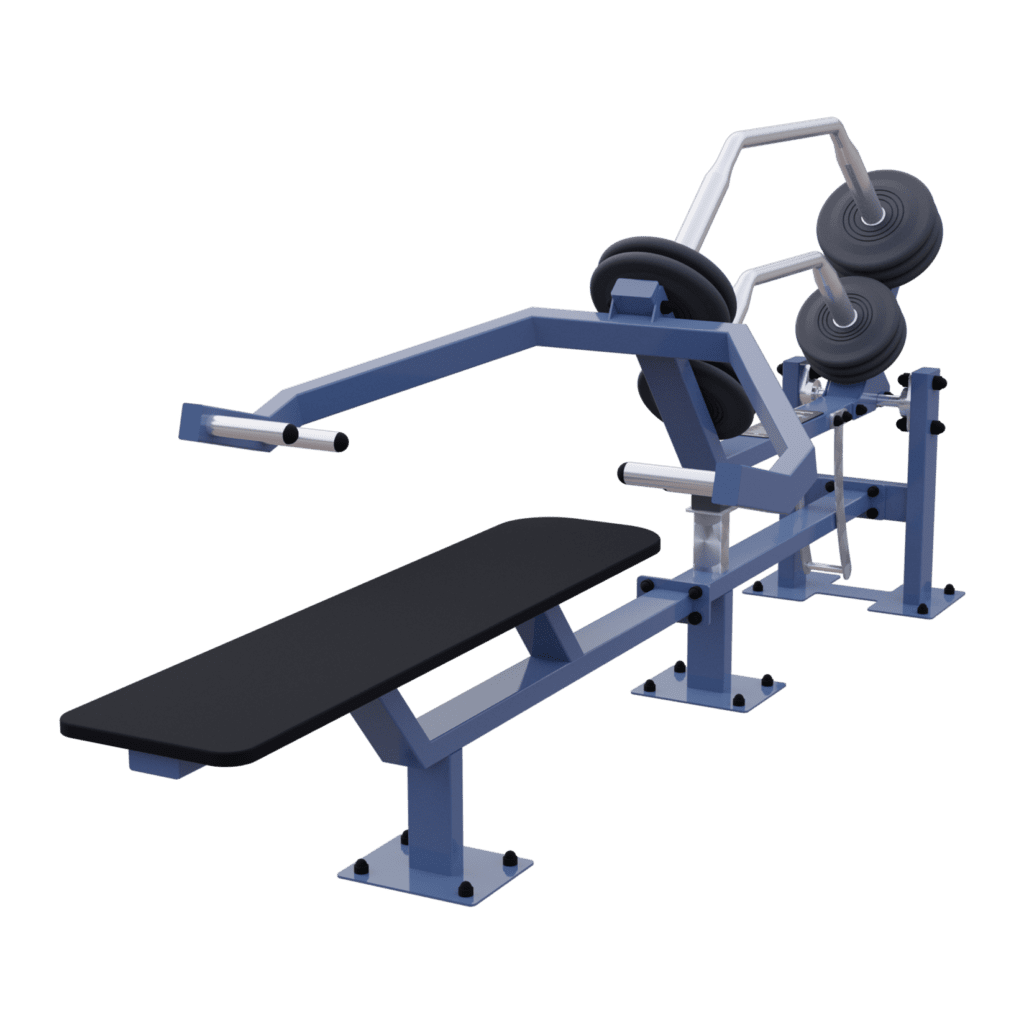 RAL 5003
DARK NAVY BLUE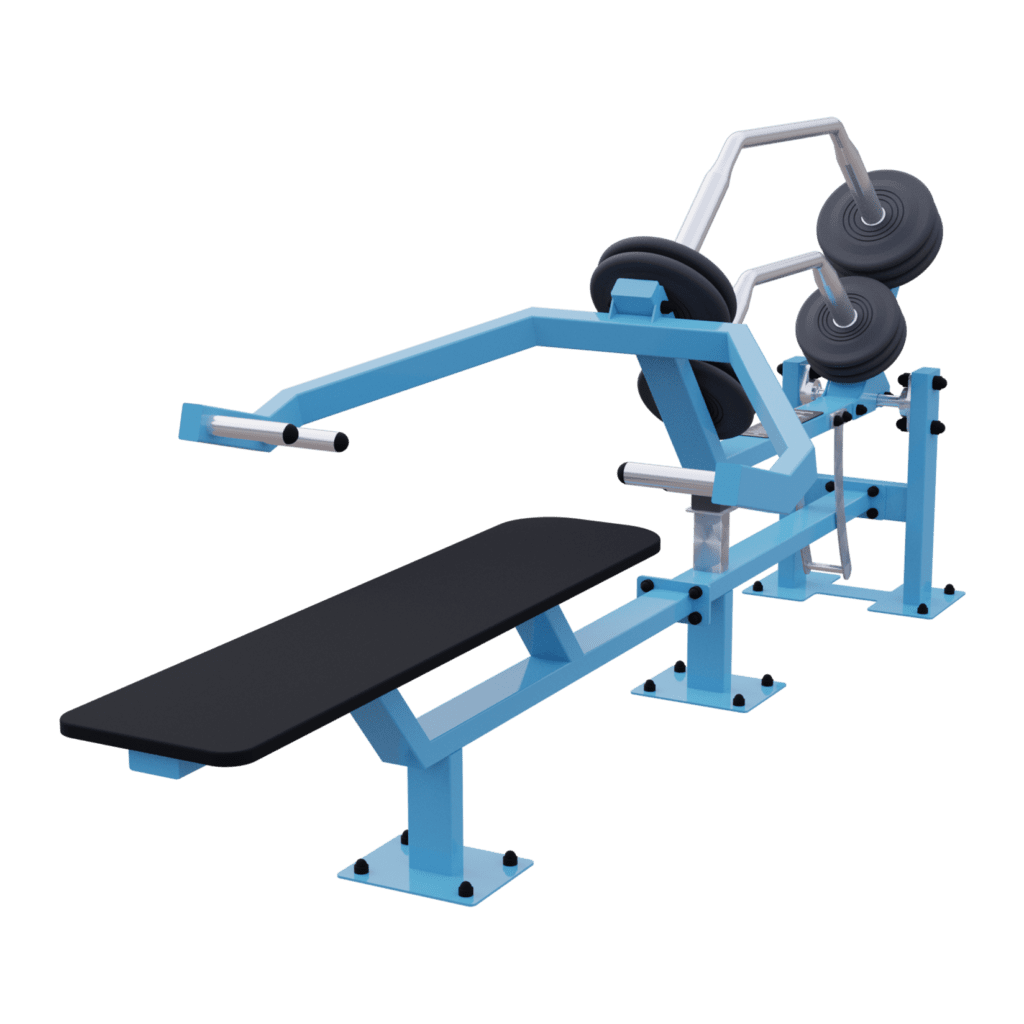 RAL 5012
LIGHT BLUE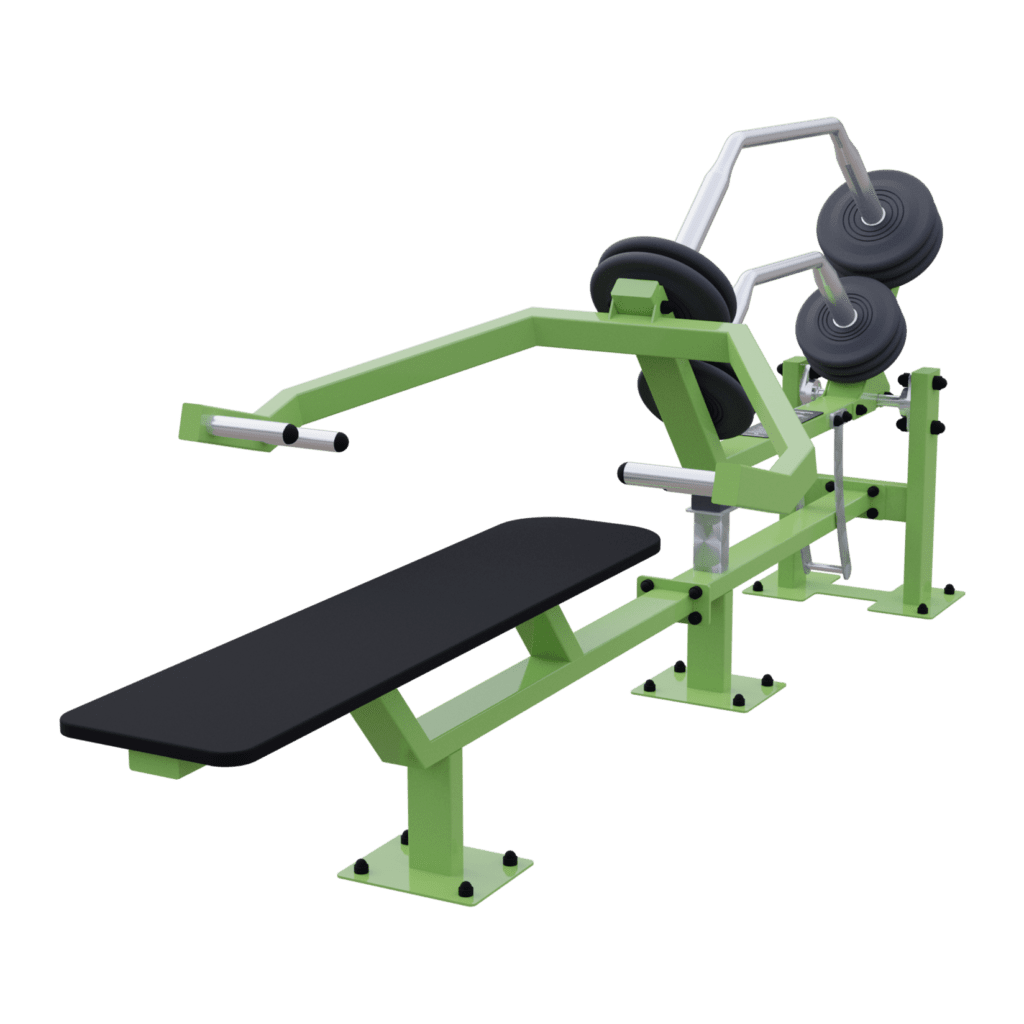 RAL 6018
YELLOW GREEN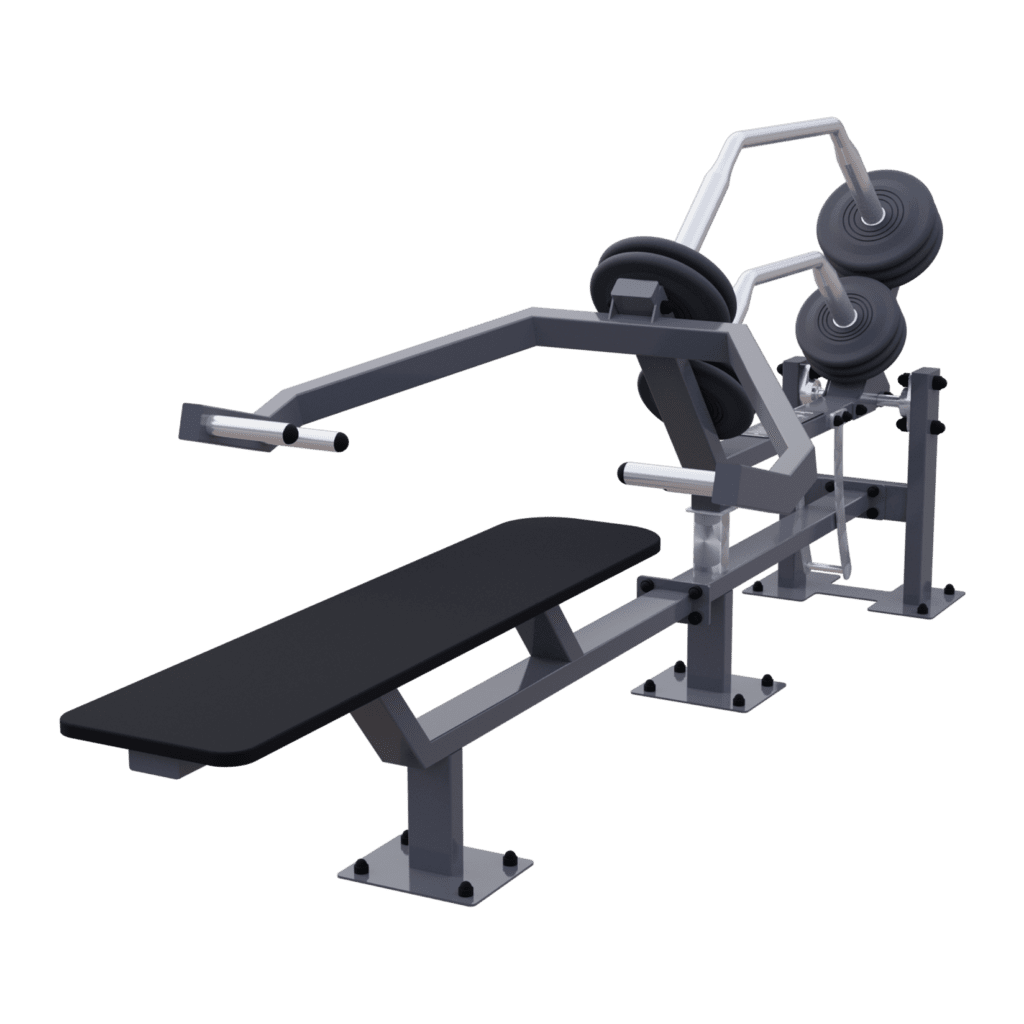 RAL 9005
JET BLACK
IVE devices in the basic version are made of polished stainless steel, thanks to which we obtain a beautiful and extremely durable structure. The lack of additional varnishing also allows the product to maintain a perfect appearance for as long as possible, because in this way we eliminate all possible mechanical damage to the varnish coatings that can always occur in public utility products.
However, at the customer's request, we varnish our products in all available RAL CLASSIC colors and colors with the "HAMMER" structure.
In example below there is a QR Code link to the website www.ral-farben.de/en/all-ral-colours, which shows all available RAL colors.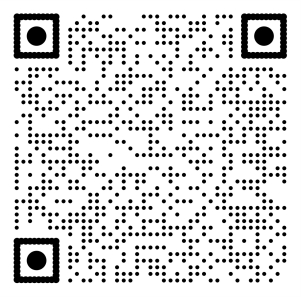 CONCRETE / PAVING STONES > 6 CM
CE / EU Declaration of Conformity
5 kg - 100 kg (x 5 kg) / 10 lbs - 220 lbs (x 10 lbs)
ECOLOGY / ENVIRONMENT / SOCIAL RESPONSIBILITY
Users do not need electricity, air conditioning or heating for outdoor training. All that is needed is the motivation to do it.
Our devices are made of 100% stainless steel, which allows us to completely eliminate other less durable materials.
We are so confident about the quality of our devices that we have established a 10-year commercial warranty to guarantee their integrity. We didn't only double the industry standards – we extended it over 5 times!
Our devices are made of 100% stainless steel, which allows us to completely eliminate other less durable materials.
IVE devices are virtually maintenance-free. A 5-minute session every 6 months will be sufficient to keep your IVE device safe and operational.
A device for chest press training to develop the muscles of the chest, triceps, and forearms.
Made entirely of stainless steel.


Load adjustment by moving the discs along pipes arranged perpendicularly and centrally in the axis of the exercising person.


Adjustable load from 5 kg to 100 kg with a difference of 5 kg.


Discs are protected against theft by the use of anti-theft screws, which require special tools to be removed.


The movement of the device is based on the mechanism of two stainless steel bearings.


Instruction plates made of 3 mm thick dibond, printed in UV technology, laminated with polyurethane.


Backrest made of waterproof polyethylene with an additional UV-absorbing screen.


Handles enabling the device to be gripped in two positions.


Dimensions: length 280 cm / width 98 cm / height 108 cm.


Designed for one person – up to a maximum of 180 kg.


Accuracy class: A – high accuracy.


Class of use: S – for professional or commercial use.